Electric Waterproof Dog Shock Collars Fence System (For 2 Dogs)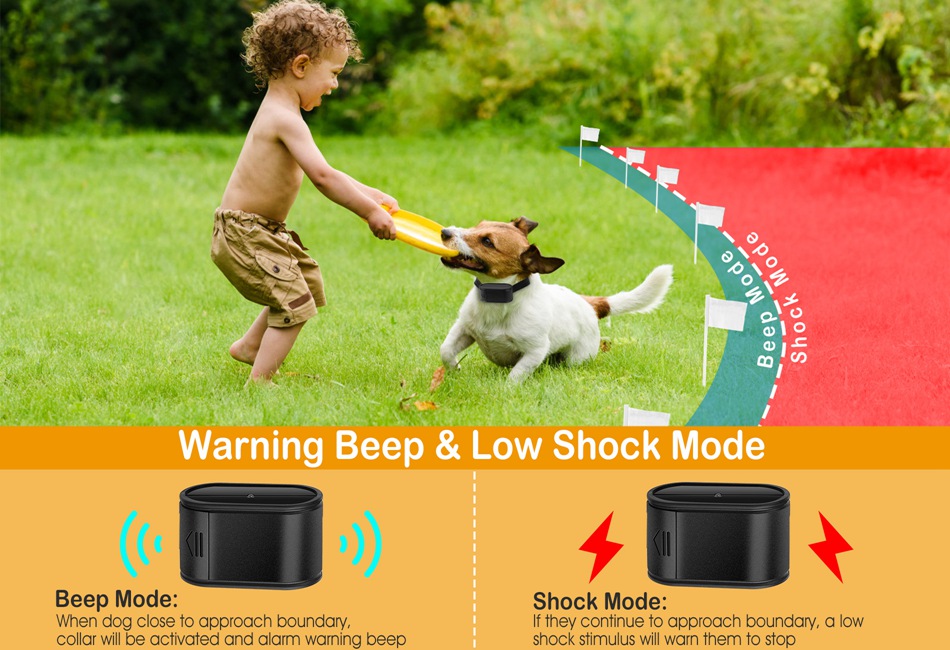 Product Detail Image Gallery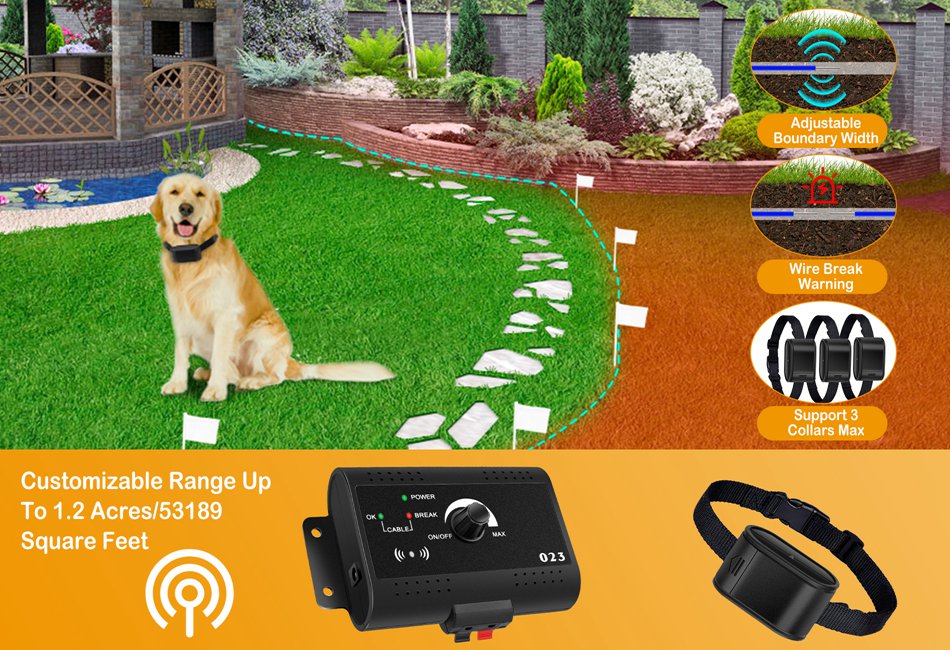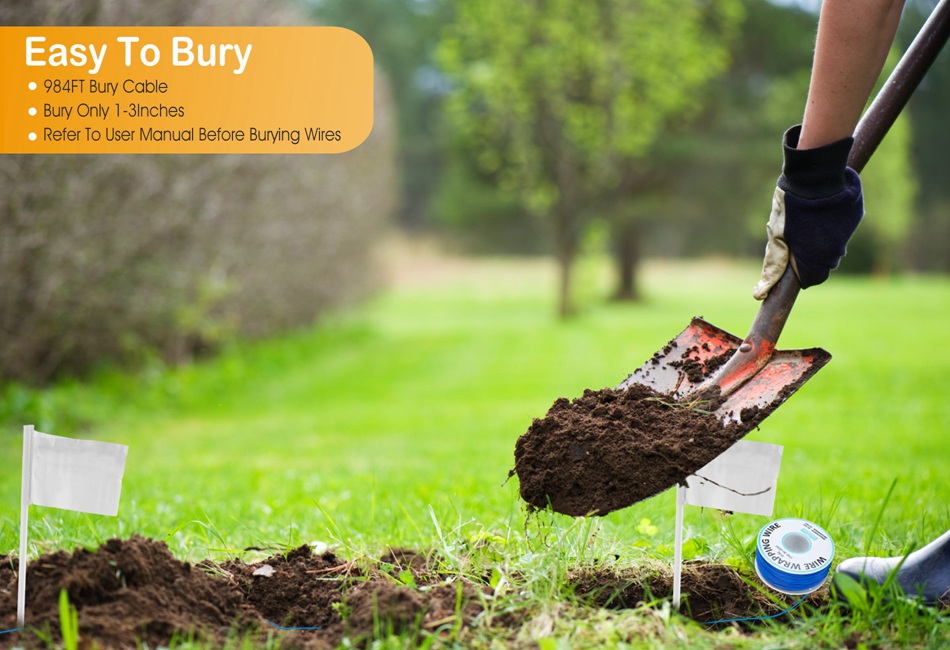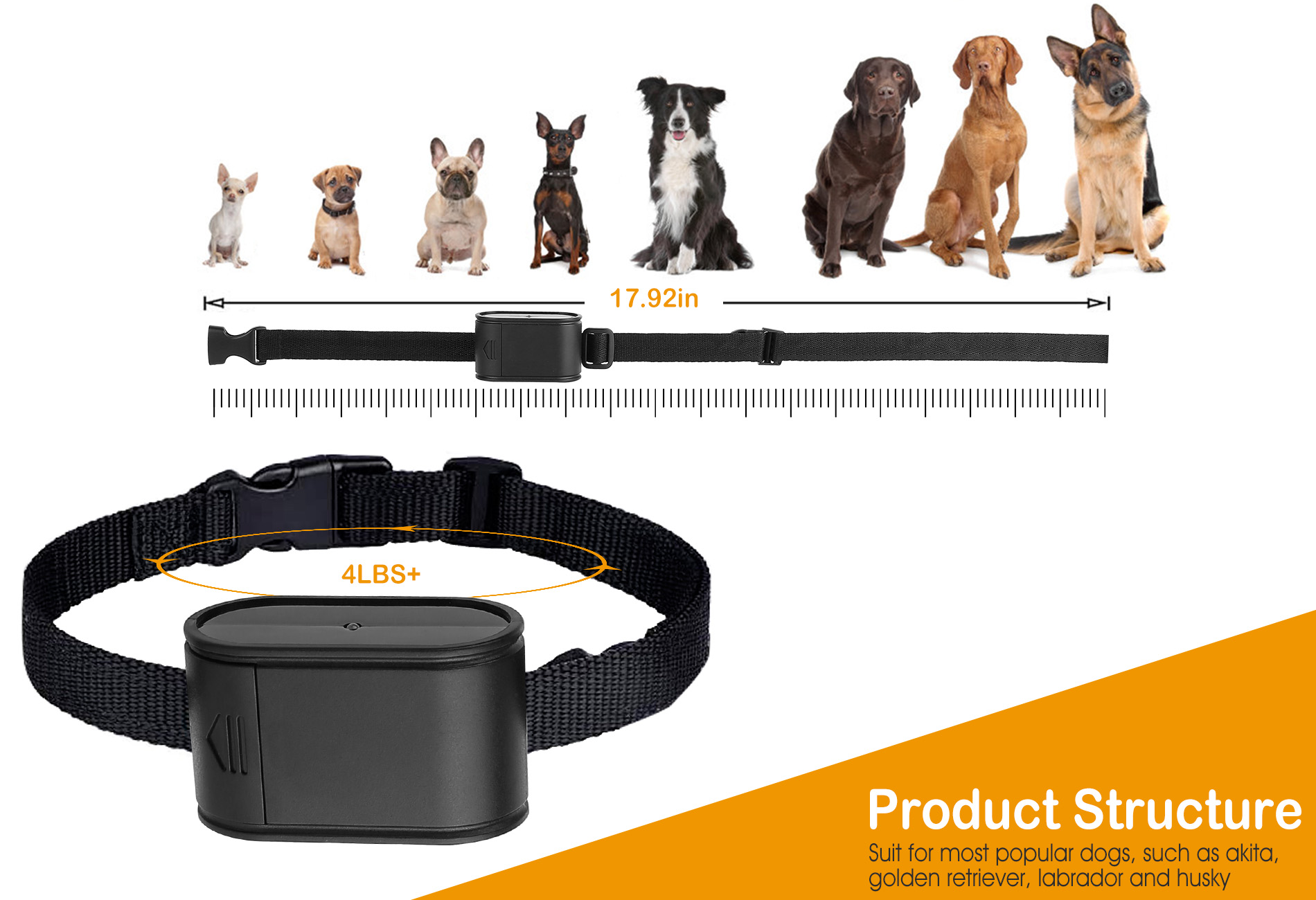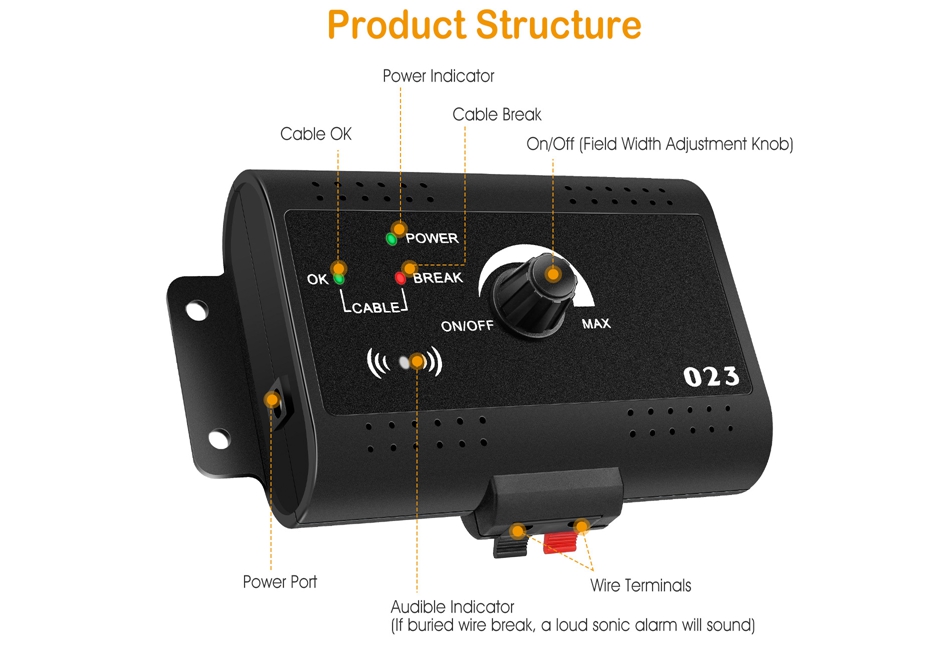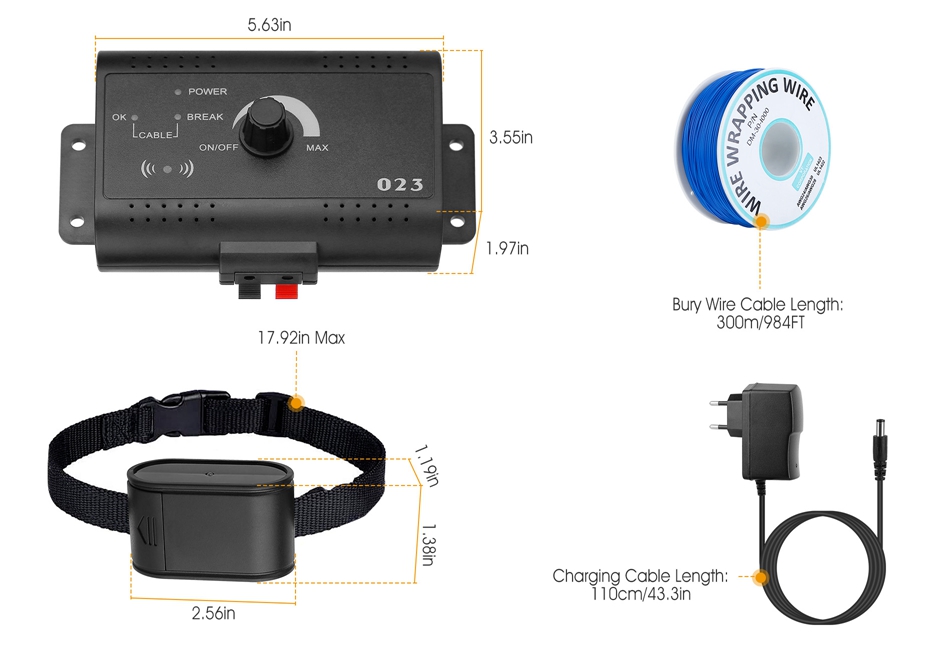 Product Description
Features:
Safe Efficient Dog Fencing System: this wall-mounted transmitter will help train your dog to design the propensity for living in their own free space, without the need for a real fence. This device ensures that your dog will safely stay in their allocated area, eliminating any fears you may have about them being outside. You can also use it for general dog training at home or while on a field trip.
Automatic Dog Training:The collar will send a beep that shocks your dog if he tries to go across the boundary wire. The shock intensifies the closer he gets to the boundary wire, thus training him back to stay in the area that was set.
Adjustable Control Range: Rotate the dial to control the boundary range, which goes up to 1.2 acres or 5,000 square meters. If there's ever a break in the wire or if the battery needs replacing, you'll be alerted by the corresponding indicators.
Supports Multiple Dog Sizes: Fits a wide range of canines weighing over 4lbs and with neck size variants from 7.5 inches to 17.92 inches. One transmitter can be paired with up to 3 receivers. However, our product bundle only accommodates pairing with 2 receivers.
Stable Mount: This DIY weekend project allows you to make an in-ground wired fence intended to accommodate your yard/garden. Suggestion: Supervise its use and try to remember not to let the receiver collar stay on your dog's neck for over 12 hours per day.
How It Works:
1) Wall-mounted transmitter:Transmitter is the central controller to whole electronic system. Make sure the wire is set to a loop.
2) The receiver collar:Receiver(collar) will make a warning beep firstly and then continuous stimulation if your dog attempts to approach wire boundary.
3) How to install the system
*Design your containment area and calculate the amount of wire needed.
*Install the wall transmitter.
*Lay out the perimeter wire.
*Connect the perimeter wire to the wall transmitter.
*Verify transmitter is functioning without problem.
*Set up the receiver and then,test the containment system and adjust the field width.
*Install the boundary wire and training flags.
*Fit collars to your dogs and train your dogs.
Note:
*Only use it for dog,not any other animals.
*Let your dog adapt to the collar before you start training. You should allow your dog to accept the collar as a part of her life.
*When the collar in your dog,do not set the program.
*Keep away from children can touch the place.
* Please read all instructions before using this product.
Specifications:
Brand: PetLuv
Product Type: Electric Dog Fencing System
Materials: ABS
US Plug Of Remote: 100-240V
Collar Battery Type: 4LR44 6V
Runtime Per Battery: 10Days
Adjustable Control Range: Up To 5000 Square Meters/1.2Acre
Pet Collar Fits Dogs 4lbs+ with Neck Sizes From 7.5in To 17.92in
Bury Wire Cable Length: 300m/984FT
Suggested Wire Bury Depth: More Than 1in Underground
Per Flag Size:8.5x19.5x0.5cm/3.34x7.68x0.2in
Charging Cable Length: 110cm/43.3in
Per Collar Strap Length: 45.5cm/17.92in
Transmitter Size: 14.3x9x5cm/5.63x3.55x1.97in
Transmitter Weight: 115g/0.26lbs
Per Collar Receiver Size: 6.5x3.5x3cm/2.56x1.38x1.19in
Per Collar Receiver w Strap Weight: 56.5g/0.12lbs
Package Size: 29.6x18.4x6cm/11.66x7.25x2.37in
Package Weight: 827g/1.83lbs
Package Contents:
1x Indoor Wall-mounted Transmitter
2x Adjustable Receiver Collars w/Neck Straps
1x Power Adapter w/ Charging Cable
2x 4LR44 6V Batteries (Installed In Receivers)
1Coil x Boundary Wire
20 x Training Flags
2x Test Bulbs
2Pairs x Extra Metal Contact Points
1Bag x Screw
1x User Manual
FREE SHIPPING
Fast shipping
Free shipping on all orders in the USA.
AMAZING SUPPORT
Our amazing support team is here to help.
30 DAYS RETURN
Simply return it within 30 days for an exchange.
100% SECURE PAYMENT
We ensure secure payment and accept Stripe, Visa, Mastercard, Amex & Paypal.